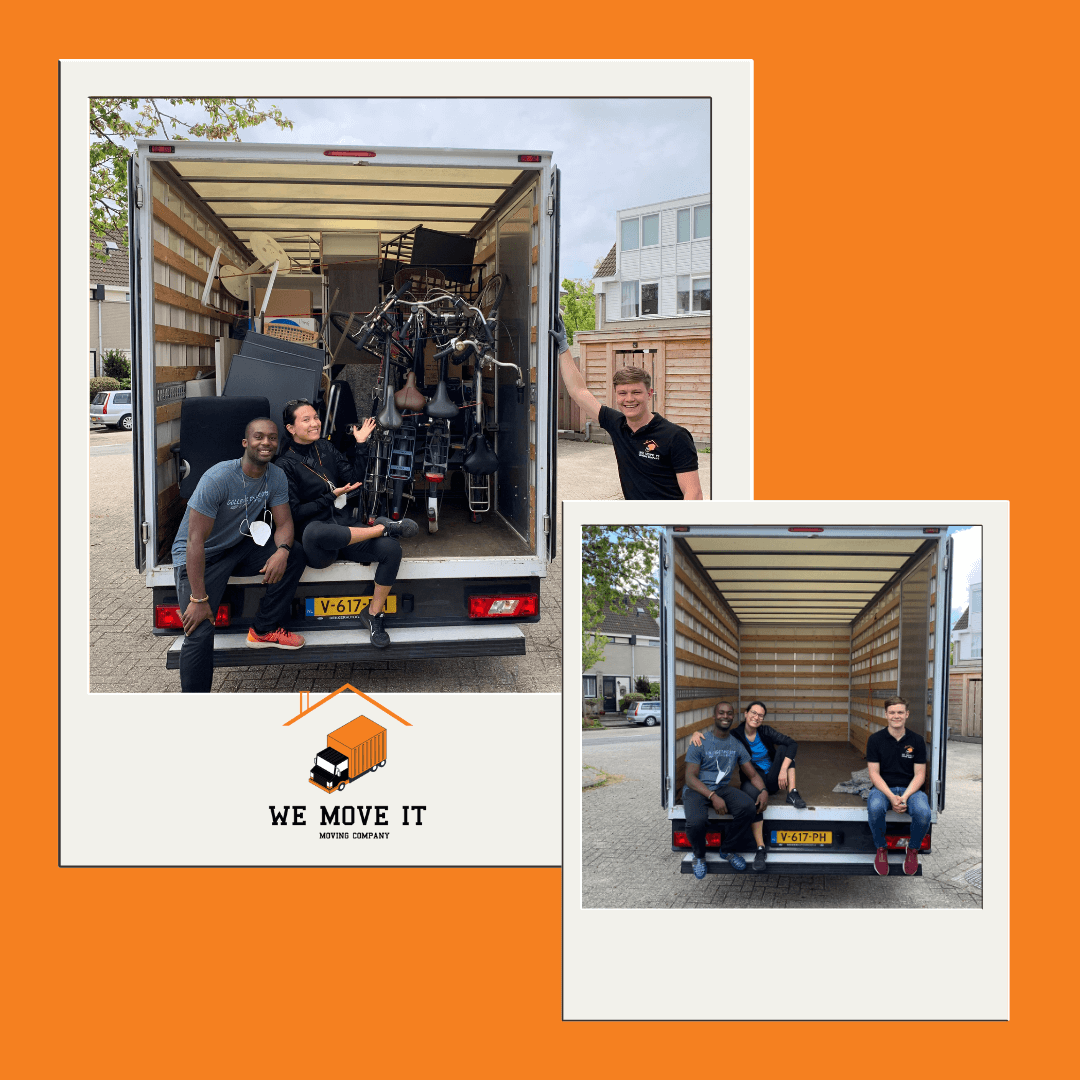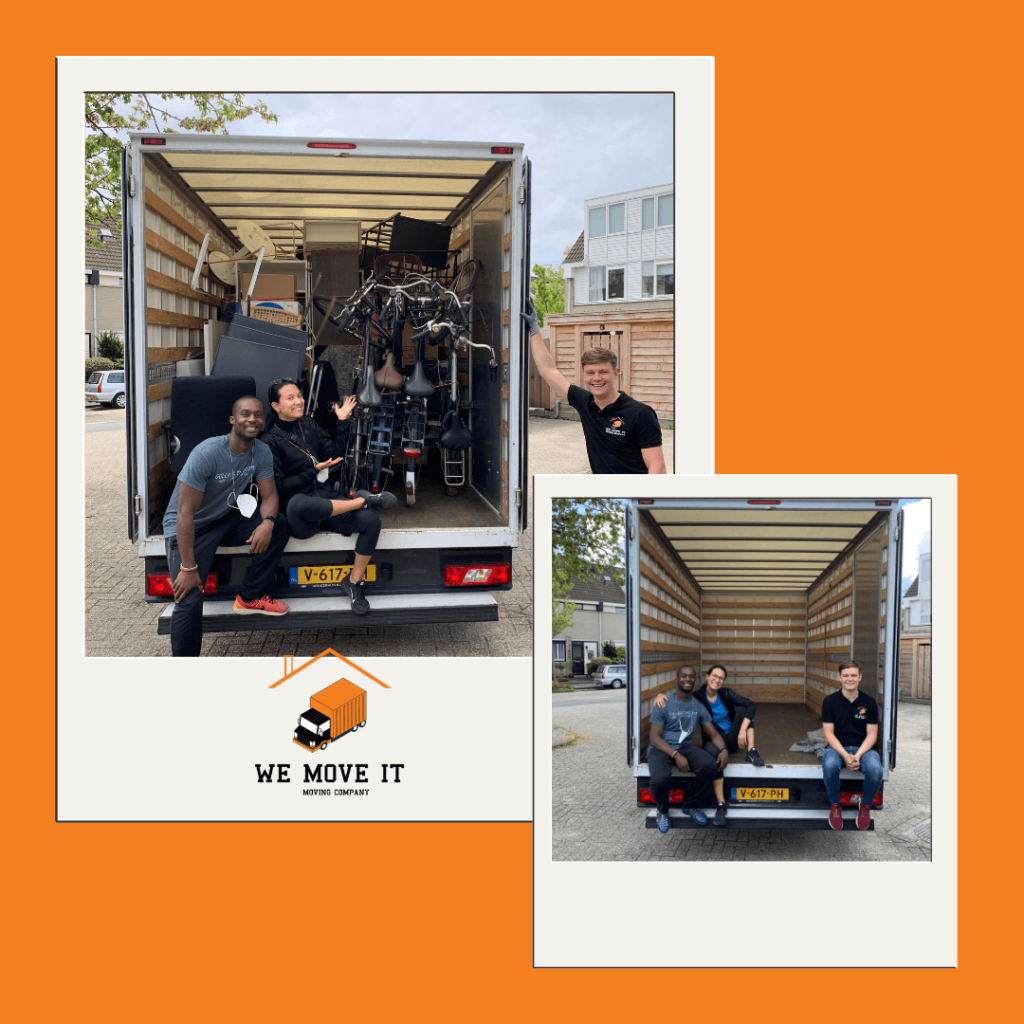 Levi and Lisanne – house moving
Levi and Lisanne wanted to trade in city life for a quieter area more suitable for raising a family. The teacher and marketing professional had amassed a number of possessions over the years and came to We Move It with a large amount of belongings that needed moving from A to B.
We Move It moving service in Amsterdam has a number of vans to tailor to your specific move. When Levi and Lisanna came to us with their situation we assessed their needs and were able to offer our large 26 m 2 Truck to guarantee their possessions were safely and efficiently packed and the move went smoothly. From start to finish, we strive to take the stress out of moving to make our customers feel truly comfortable in their new homes.
With plenty of space for all their possessions in our van, We Move It helped Levi and Lisanne into their new home where they are now settling in and enjoying the slower pace of life outside of the city.